SOLD TEXAS RAGDOLL KITTENS
To help our families follow the progress their babies are making we are dividing the sold kittens into three groups: the Nursery, the Preschool, the Graduates. Once they are out of the nursery and in the Preschool phase you can figure a few more weeks for them to be ready to go home. Plan your pick up in advance while they are in the preschool group, especially if you are coming from out of town. We have regular pick ups in Roanoke but we can always do deliveries so please call ahead to book your pick up. Go to Texas Pet Nanny and set it up directly! You can come to us or we can come to you. 
When your kitten hits "Graduate Status' call Texas Pet Nanny to schedule your pick up! 
Cell: 817-456-2271

'the Graduates'
Ready when you are! Call TXPetnanny to schedule your pick up!

'the Preschool'
Off the mama and onto weaning.  Almost ready but not quite heavy enough – a couple  more weeks and they should be good to go!

'the Nursery'
Our photography sessions r
equire special lighting and preparation for this reason we update only periodically. If you would like to order more photos of your Ragdoll baby, you can special order a photography session of your kitty here. Y
our photo shoot will include

10 different poses for $50

. Follow the link below to order photos of your baby today!! We take photos to show the babies that we have available but it may not be often enough for you so if you would like to order a special photography session we are now offering that.
We update photos as we can, but we are super busy keeping everyone clean and healthy. So if you would like more photos this is how to order them here.
Upcoming Litters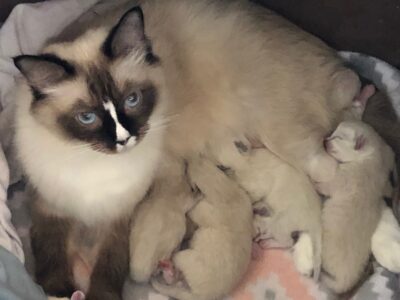 If timing or specific colors are your most important factors, we do sell option reservations on future litters which guarantees priority picks and the best pricing on a baby from a future litter of Texas Ragdolls. We offer a guaranteed price as well as an additional $200 off if you pay in full when you choose your baby.  
Once our babies are born, like everything else, we price them according to the market which is based on time of year, color, markings, etc. We give a discount to our option deposit buyers because they are aware of the process and know that it is a natural process that can at times take longer than anticipated. We can't guarantee a certain sex or color or even if the mother cat will prove to be pregnant, but we do  guarantee a Ragdoll baby from a subsequent litter at the same price as when you purchase your priority pick.  Call or Text if you have any questions!!
For the best pricing, purchase a Priority Pick Texas Ragdoll Baby Here 

To purchase one of our babies, we require 50% of the purchase price: or we offer $200 off when they are paid in full at the time of purchase. Additional discounts on second kitten. Call/text to inquire.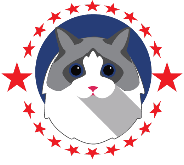 Call or text if you have any questions
Cell: 682-262-7355