In our TEXTING WORLD
a lot of our communication is done via TEXT
682-262-7355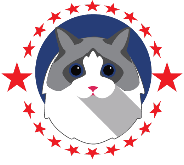 A family cat makes a house a home and there is no better cat than a Ragdoll cat for their temperament and sweet demeanor.
   

They don't mind playing dress up or lying like a baby in your arms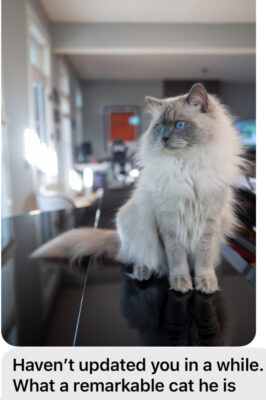 The Ragdoll cat is not only beautiful but they are smart! Many of our ragdoll families teach their kitties to fetch and other cat tricks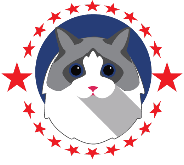 Emmy and Oscar are from one of our litters in 2016

Most of our babies end up in Texas homes and go on to live luxurious lives. 
 
Ezra by the fire in Trophy Club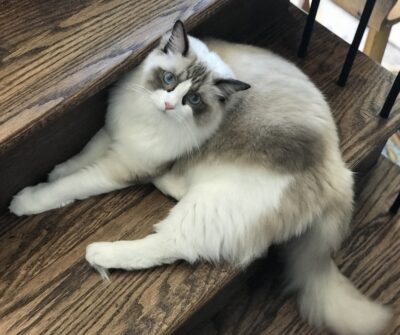 Fluffy after a year with his family in Dallas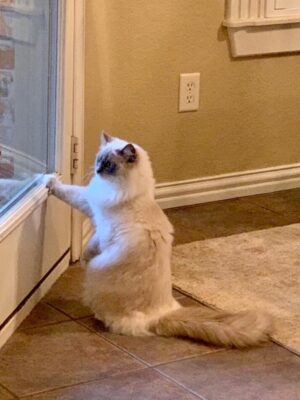 Izzy watching the snow fall at Christmas in Colleyville

You can always find them sleeping 
in a prominent place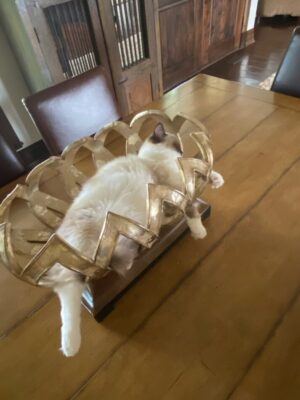 Some of our babies have gone on to become famous Youtubers!

All of our babies are well loved and lucky to have their human families.
We appreciate all of our Texas Ragdoll families for taking such good care of our little ones. 

Addison making the trip home to Fayetteville, Arkansas
We are a family breeder and give personal care to all of our kittens and mamas from the moment they come into the world.  Our babies are born in our home and graduate to more space in our ranch as they grow. The kittens need to potty train and get weaned before going home, those things take time. 12 to 14 weeks is the appropriate age for them to go home.  Your Ragdoll kitten will be healthy, happy, clean and ready to join your family whatever your lifestyle is.  Ragdoll cats can live comfortably in a big house or in an apartment but they do need lots of love and good quality food and water. That is about it!!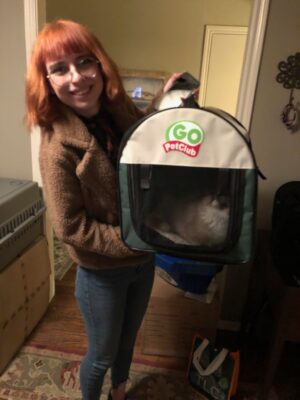 'Smoke' made his way home to San Antonio with our Pet Nanny Service
We offer pet nanny services for the transport of your Texas Ragdoll Kitten. Once you have purchased your Ragdoll kitten we can begin the planning and scheduling of the delivery of your baby if you are not able to make your way to Roanoke, Texas. We will make sure your baby is taken personally to the airport or city of your choice without the risk of entering into the cargo area of a plane. We love our babies and want the best for them. We prefer to send them personally if you are not able to come and get them. Please call to discuss the arrangements and remember, the flights are always less when well planned out. There is an additional fee for this service and it depends on where you live, so the sooner we plan the less it will cost.
Two really is better than one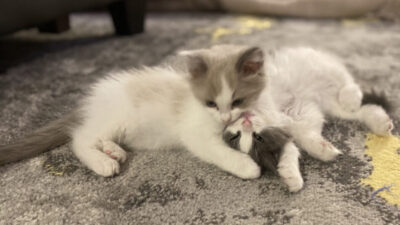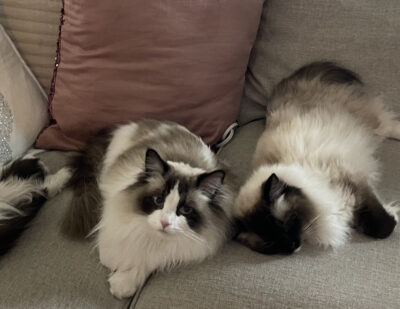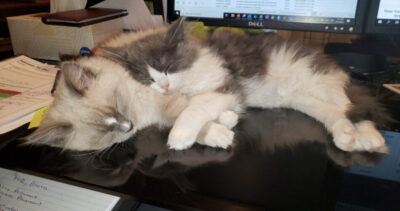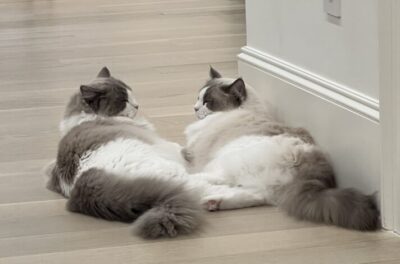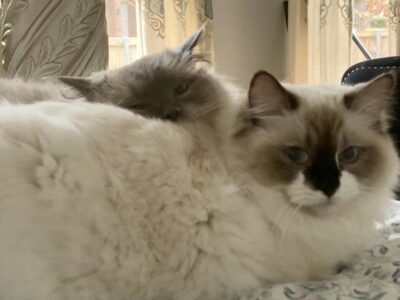 We love to watch them grow so please send us your photos via text as your babies grow up. They are full grown by two years old and their colors should be on full display!

Here are some of our beautiful babies after they left us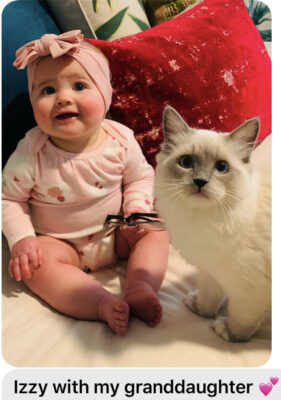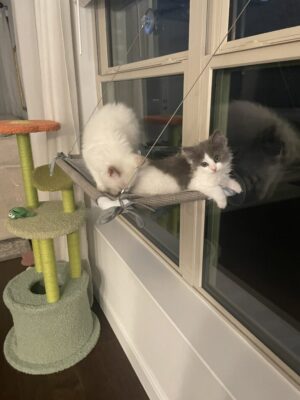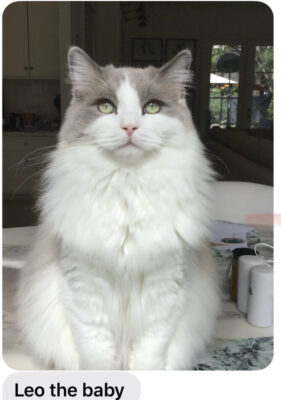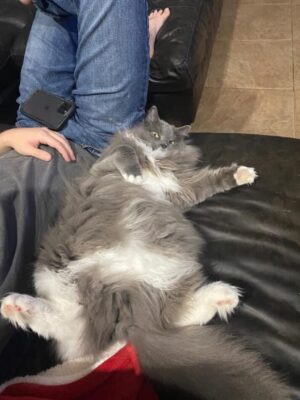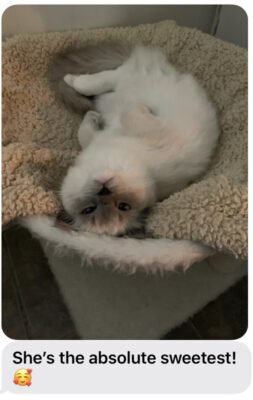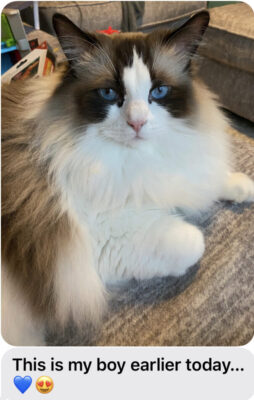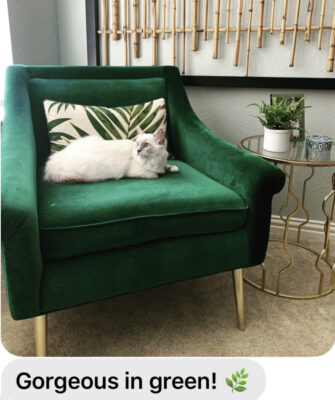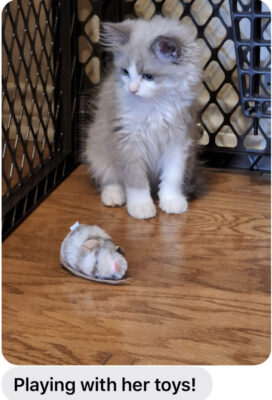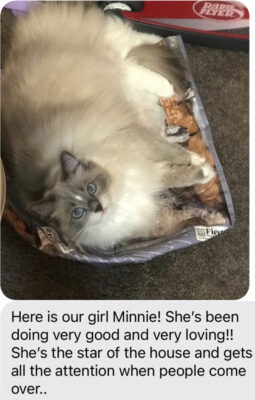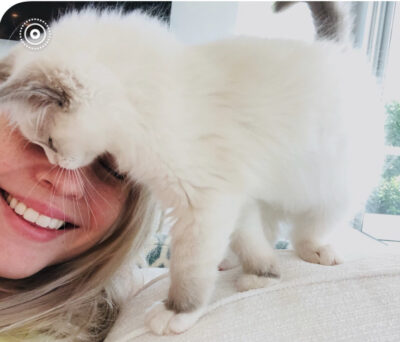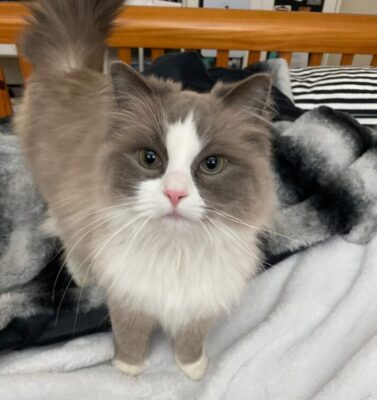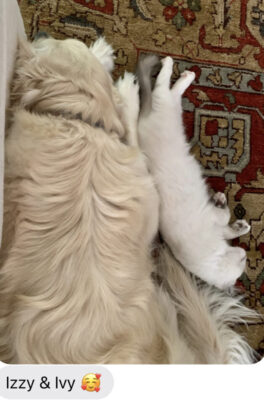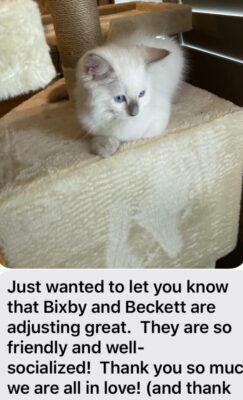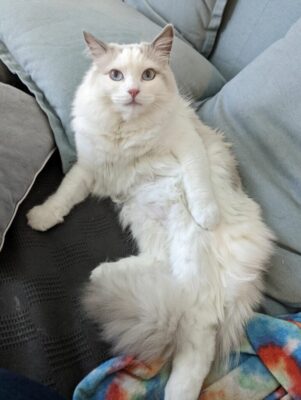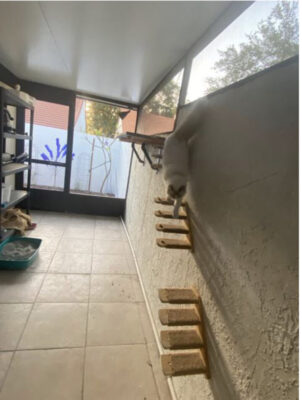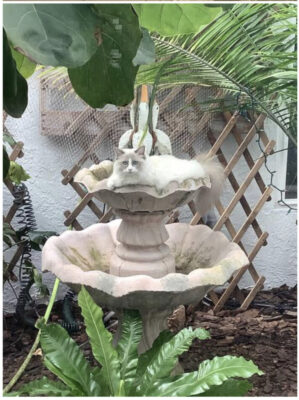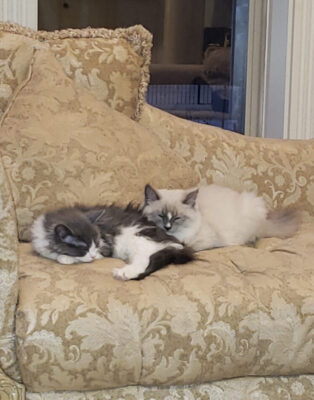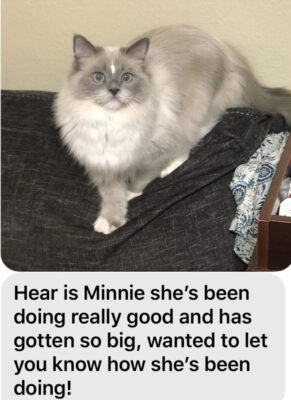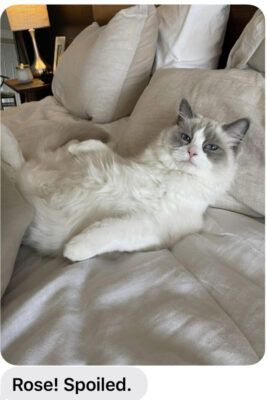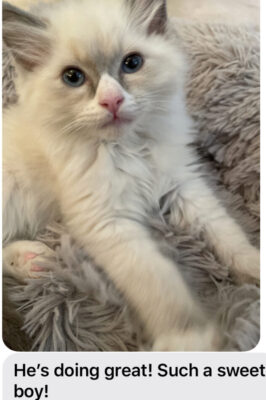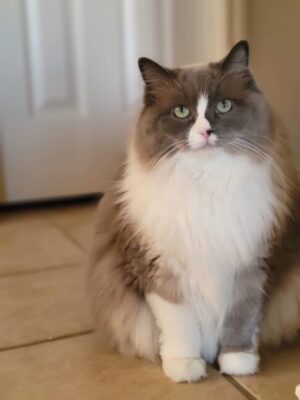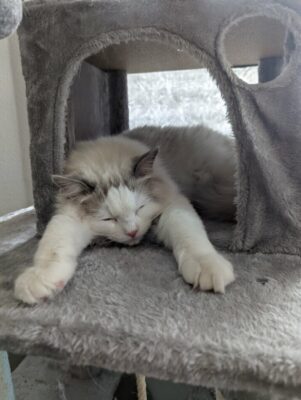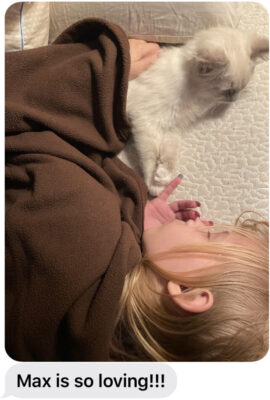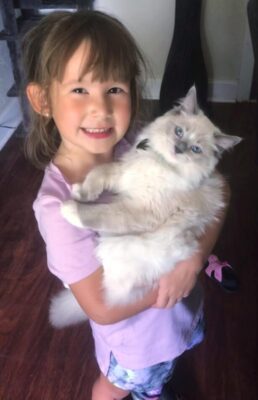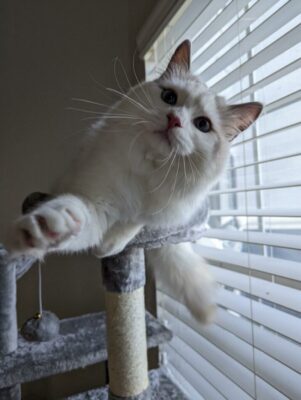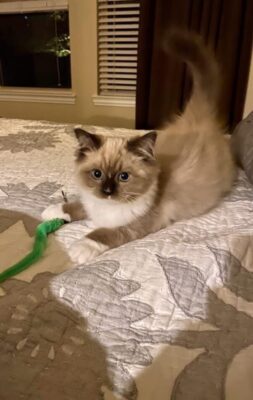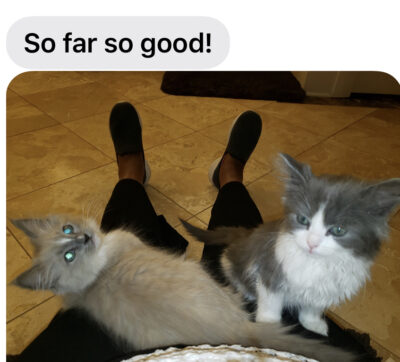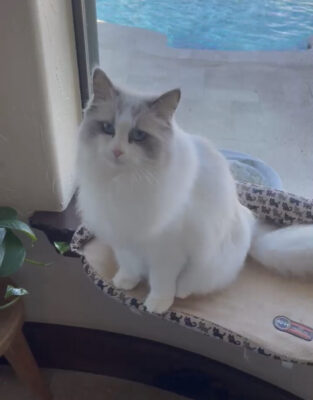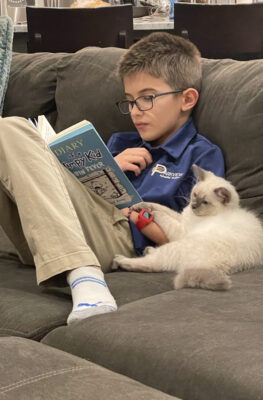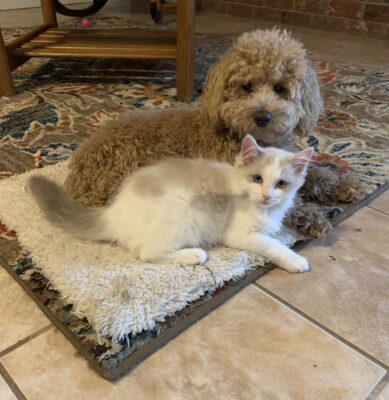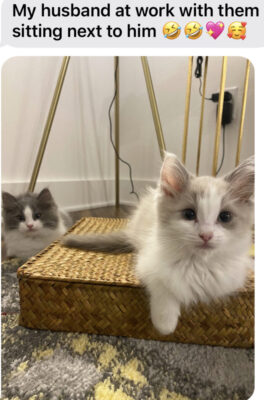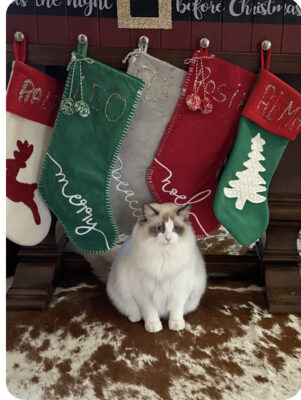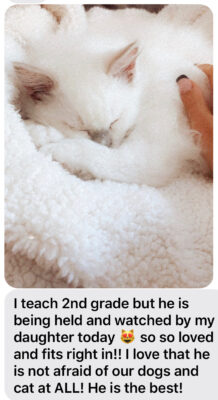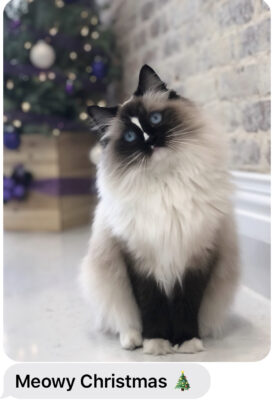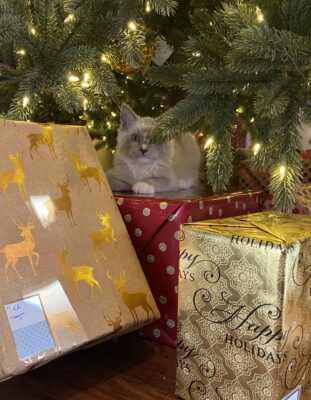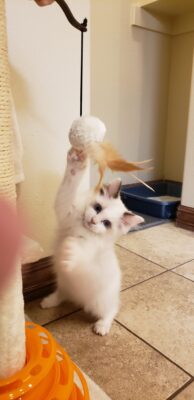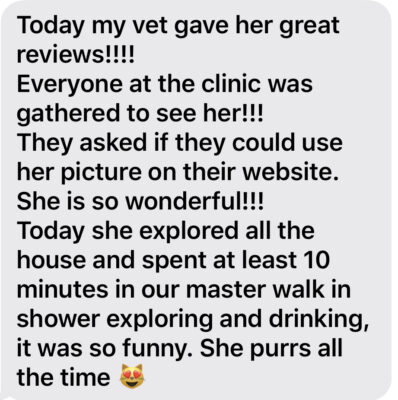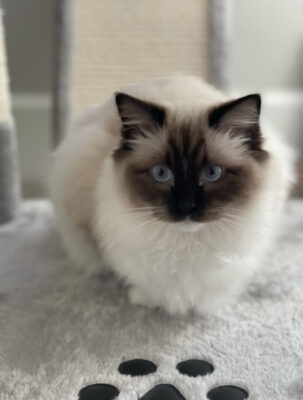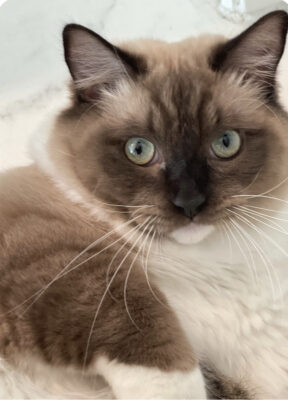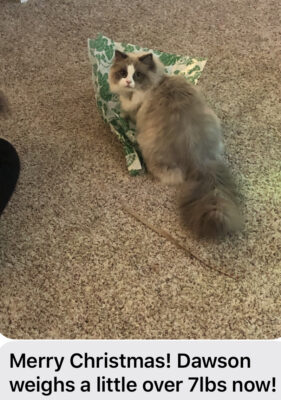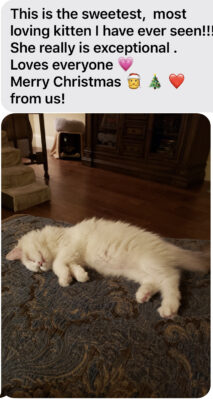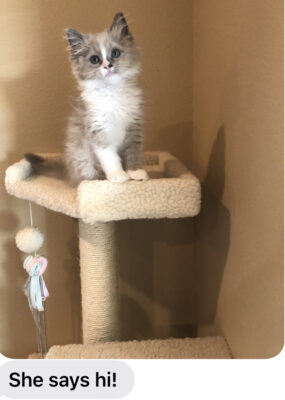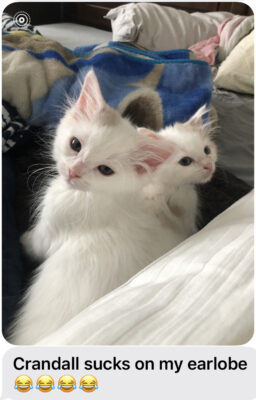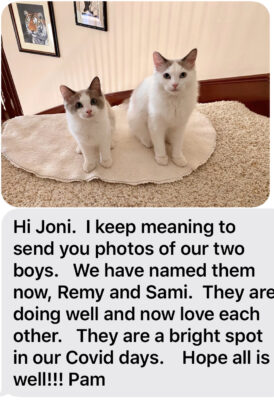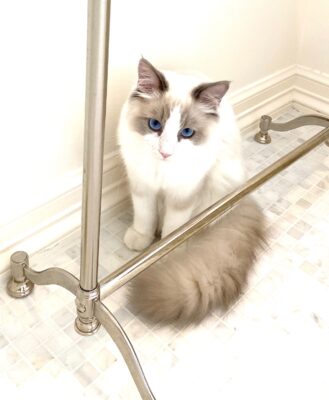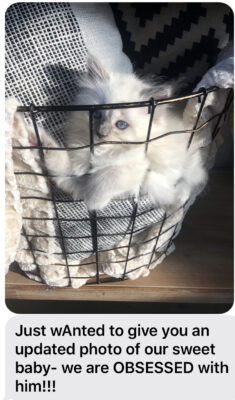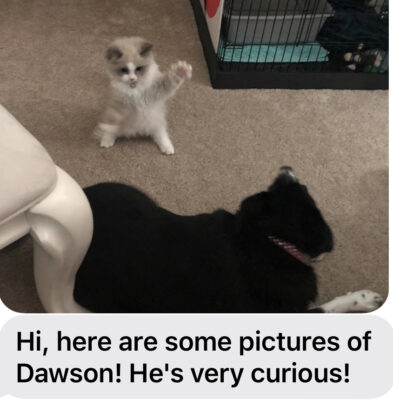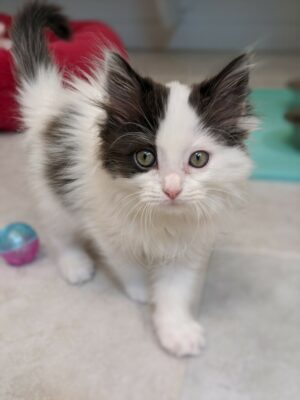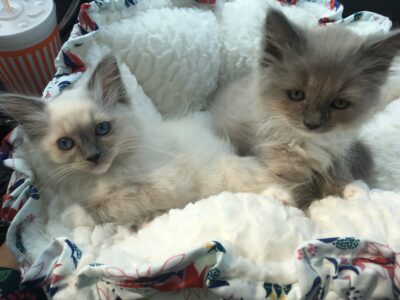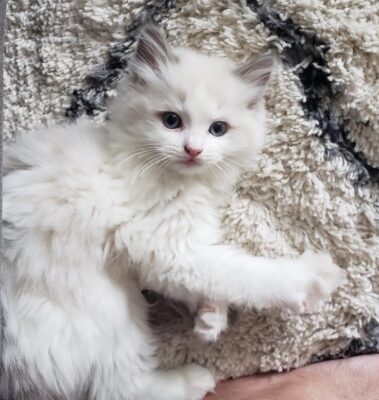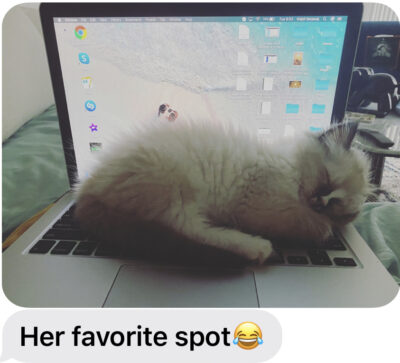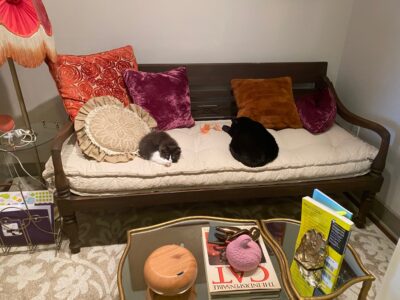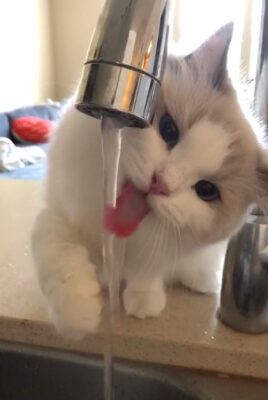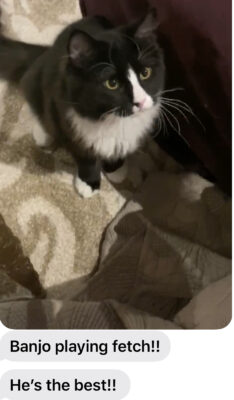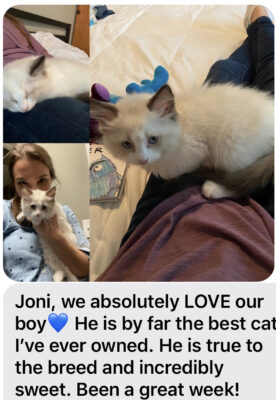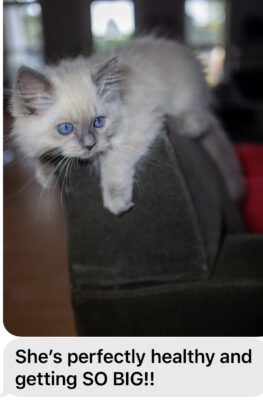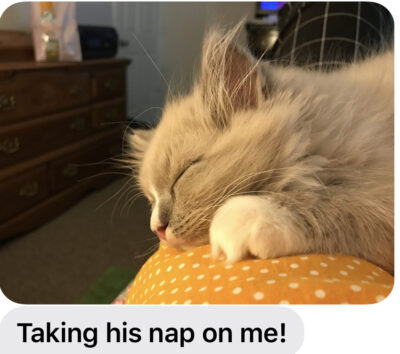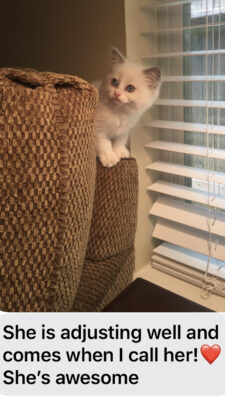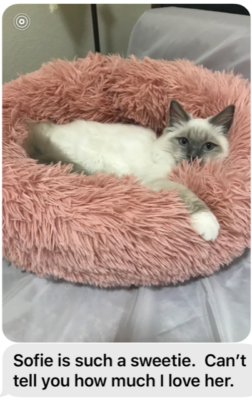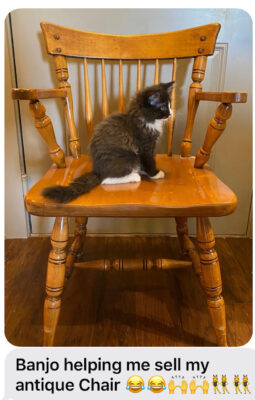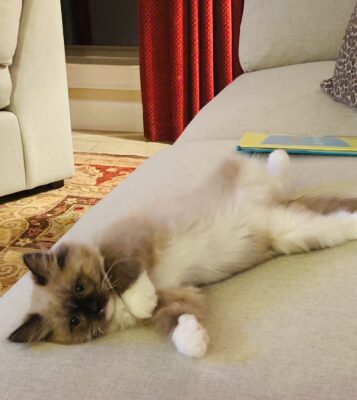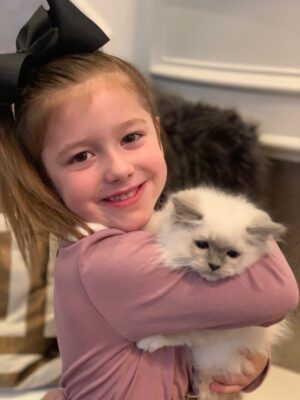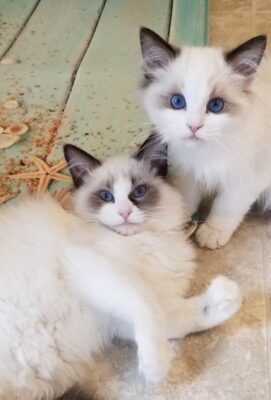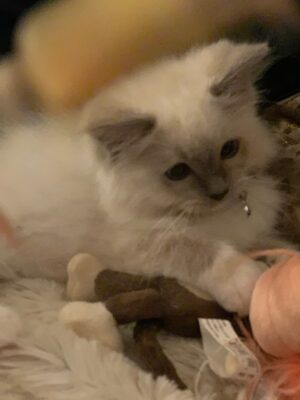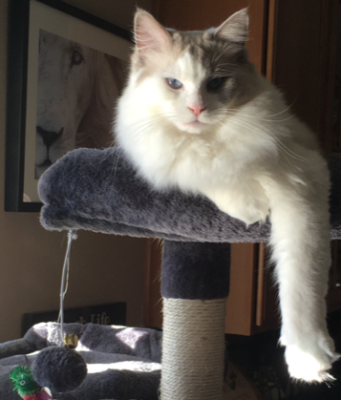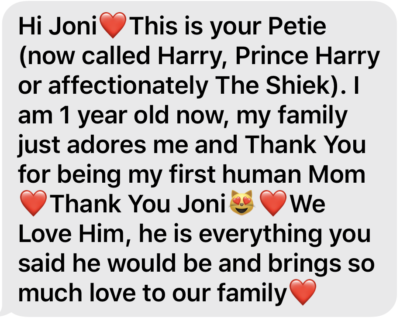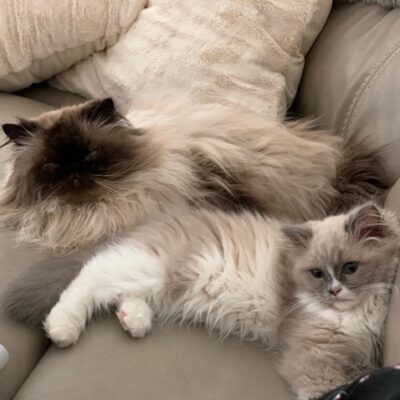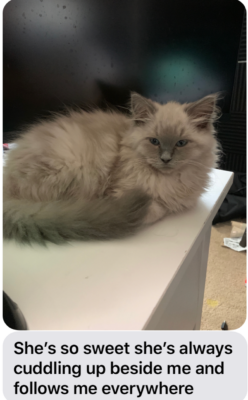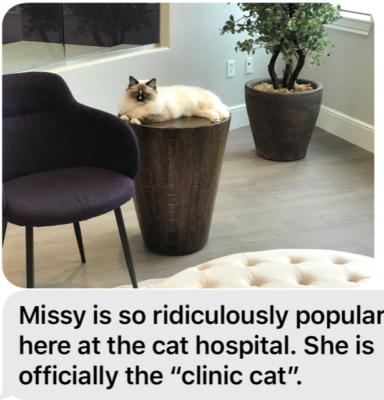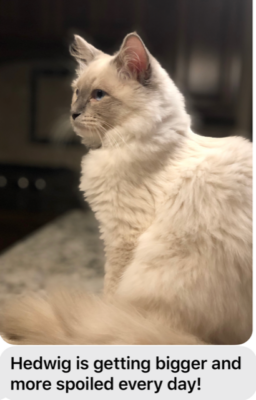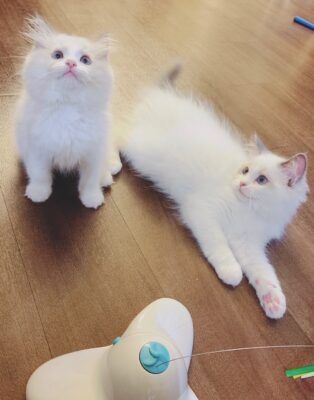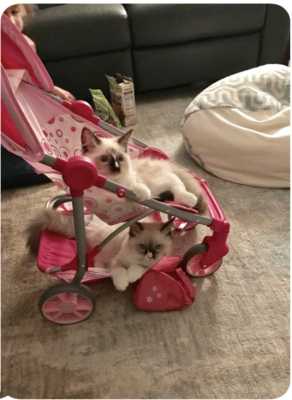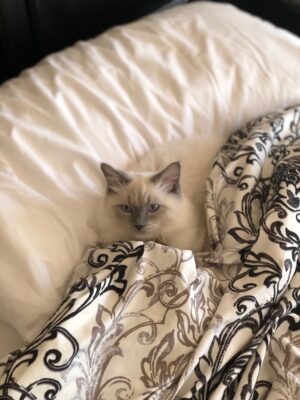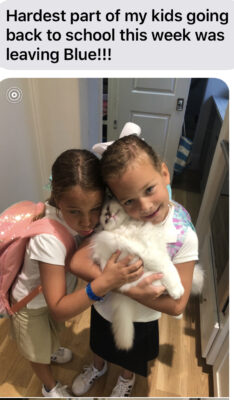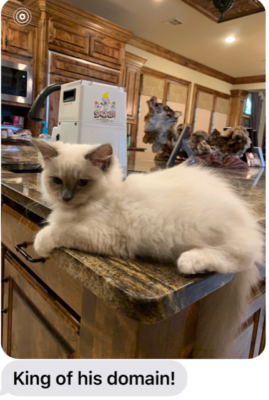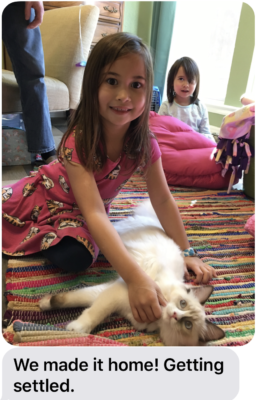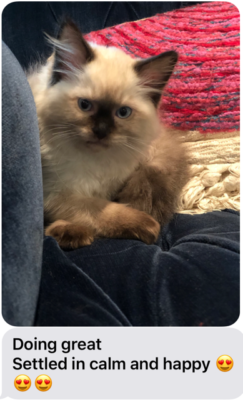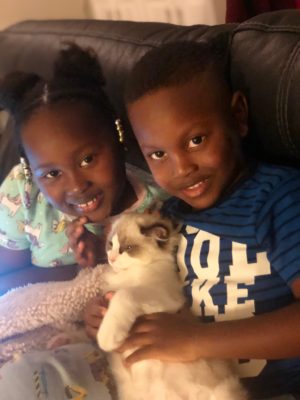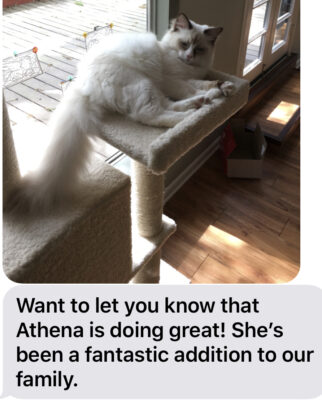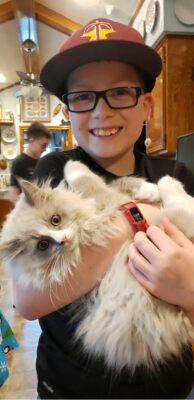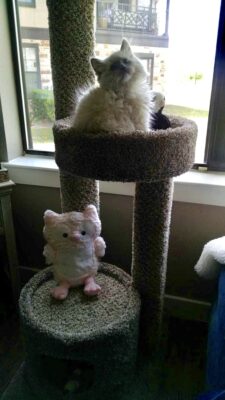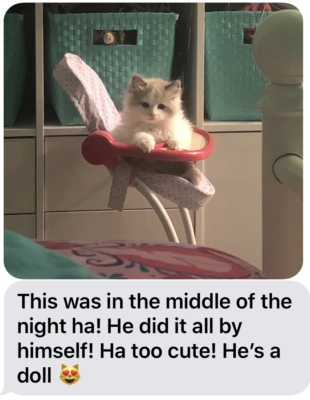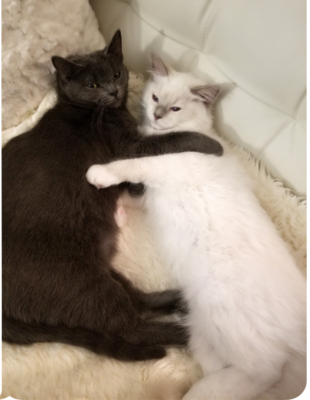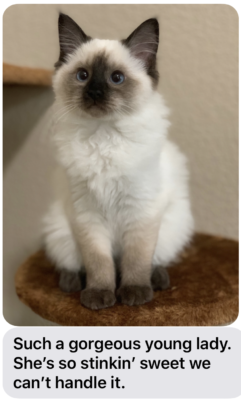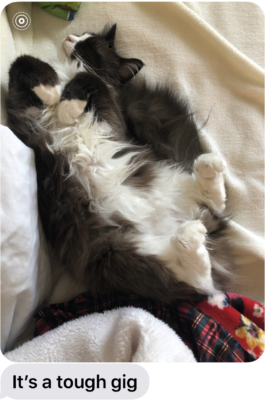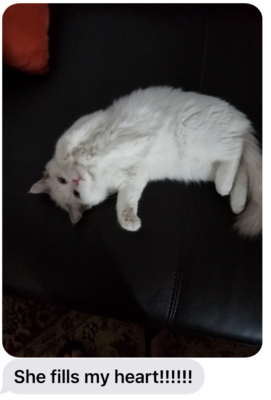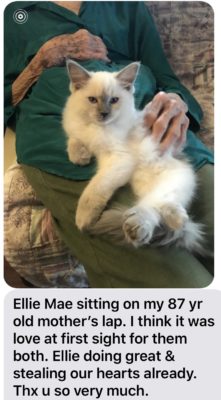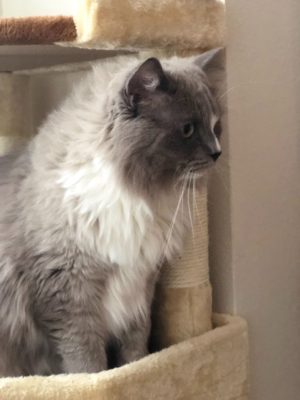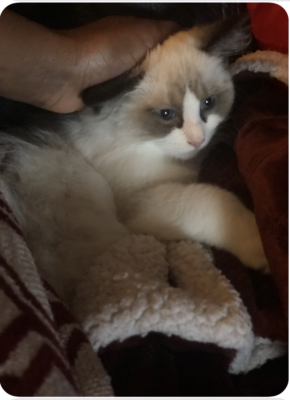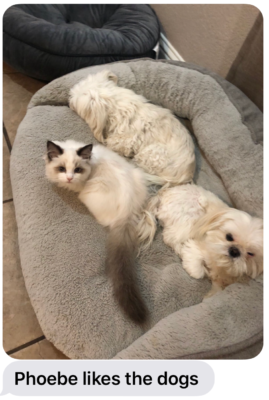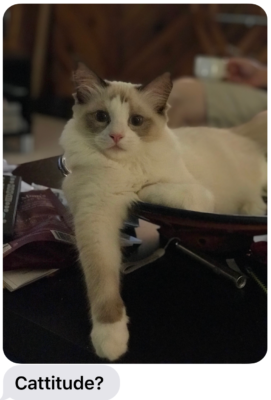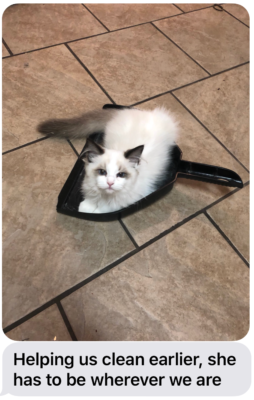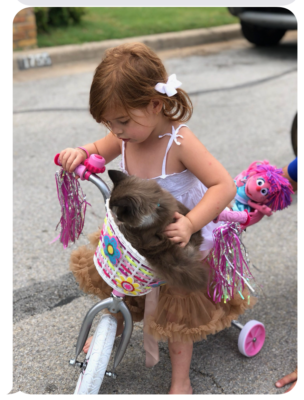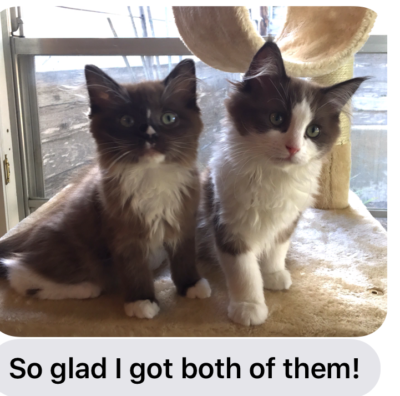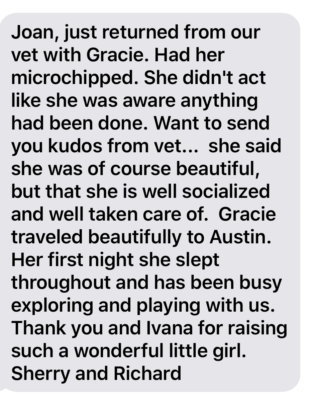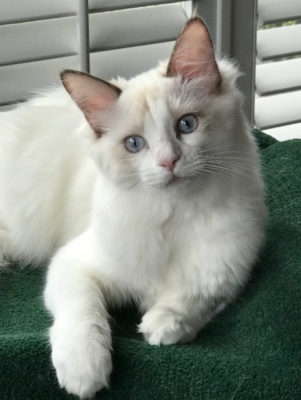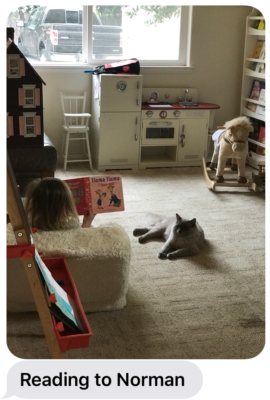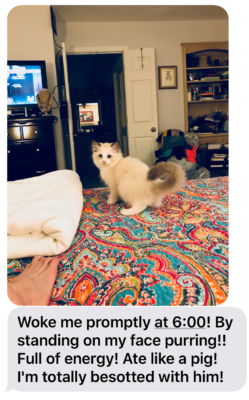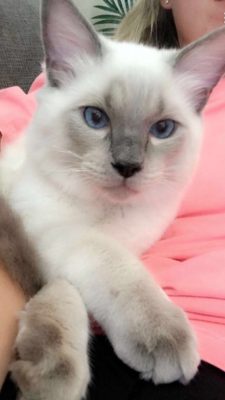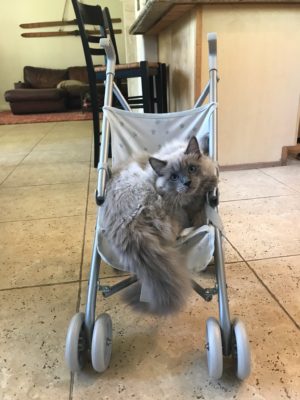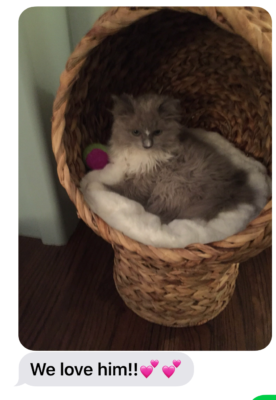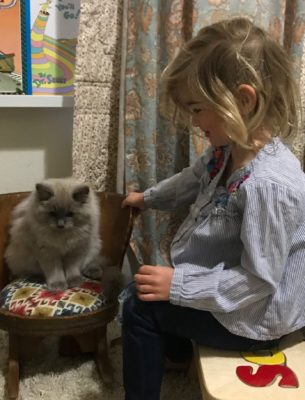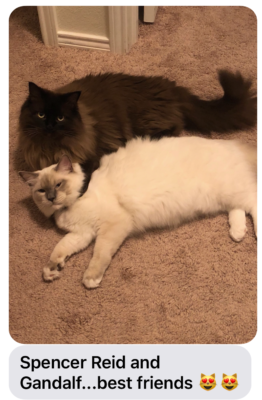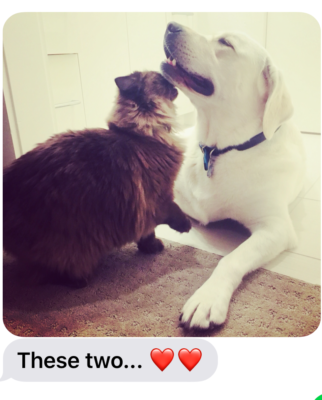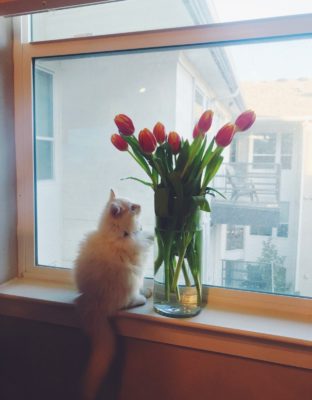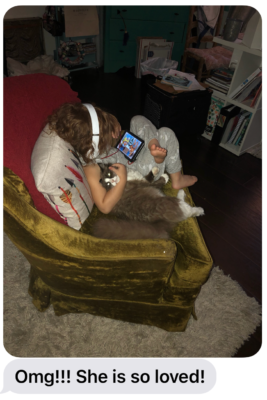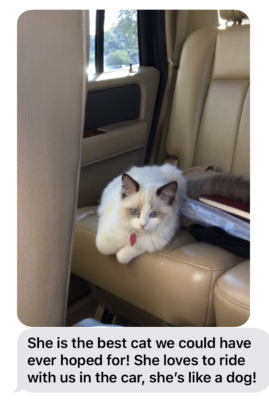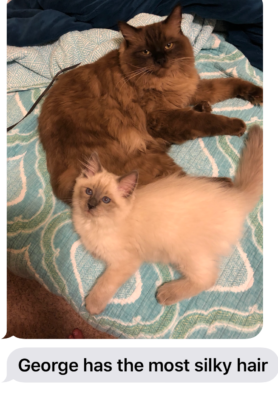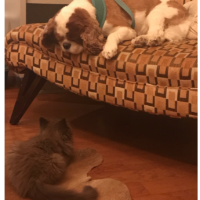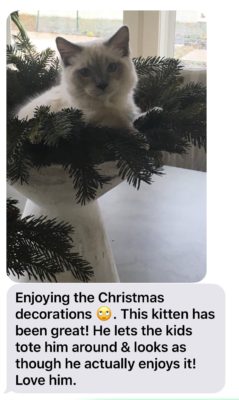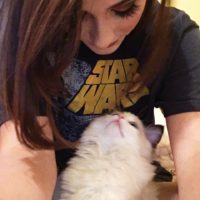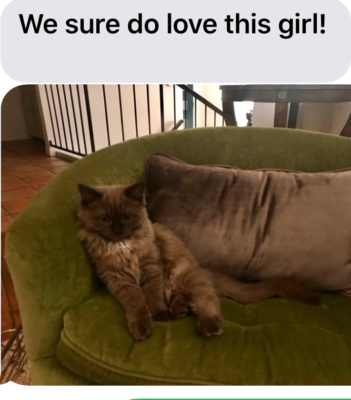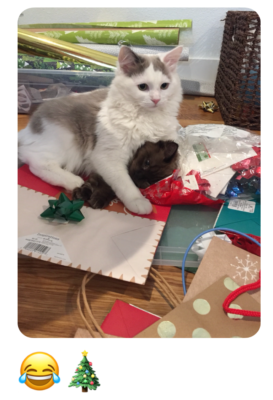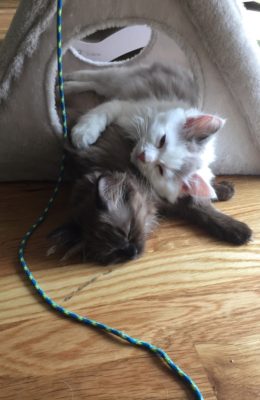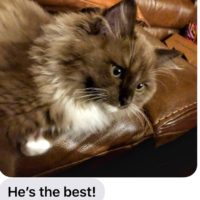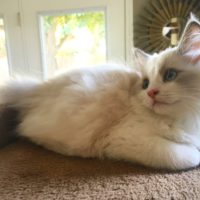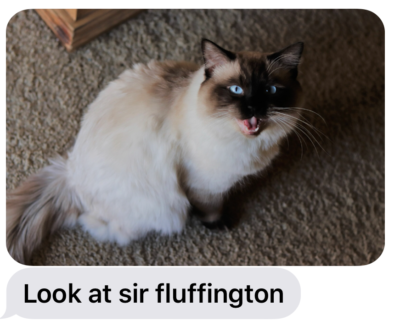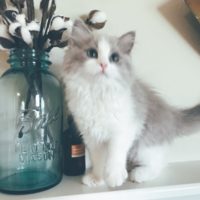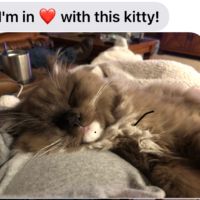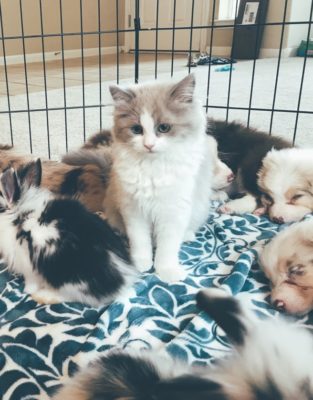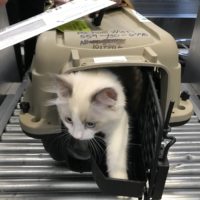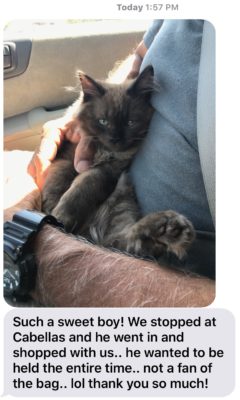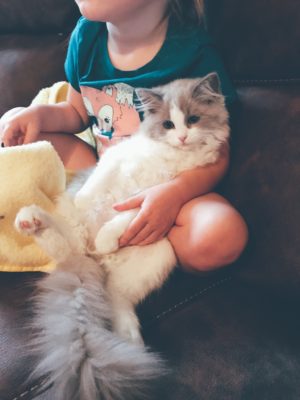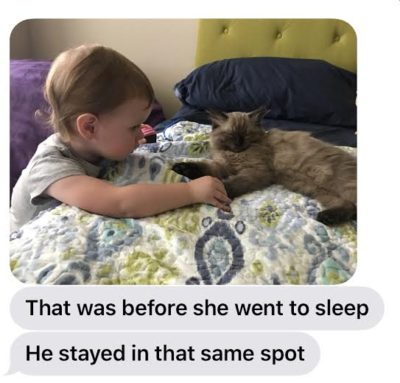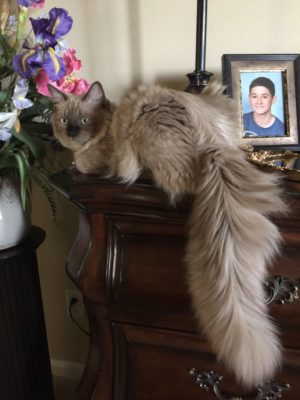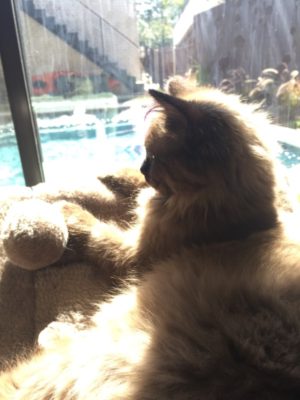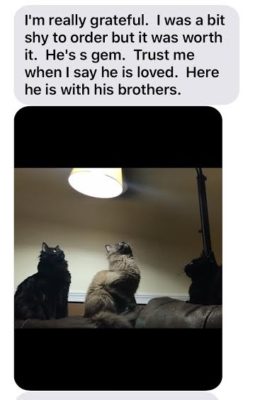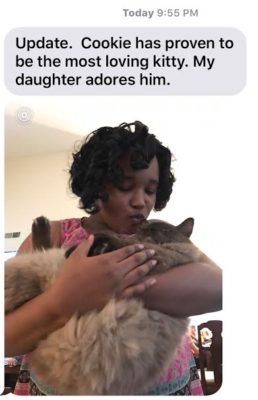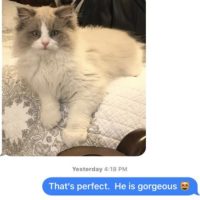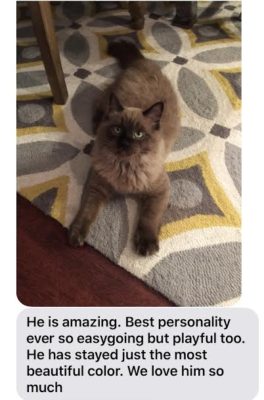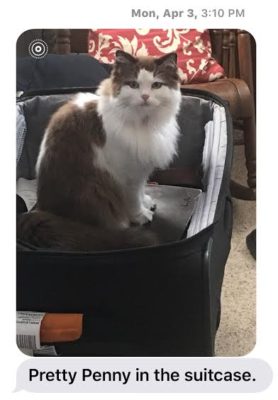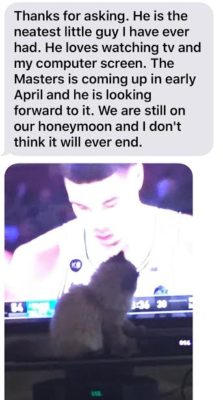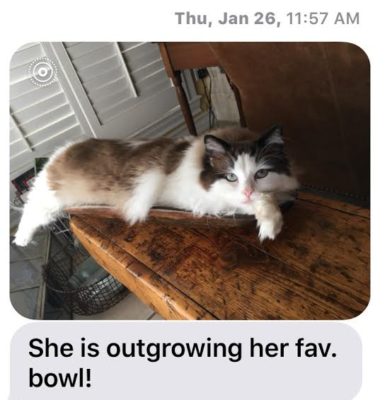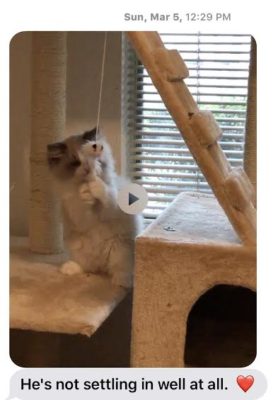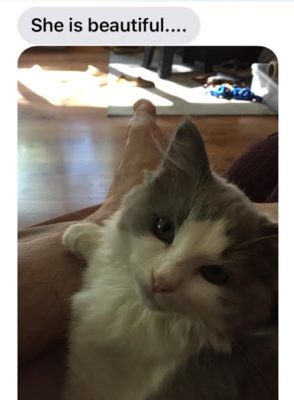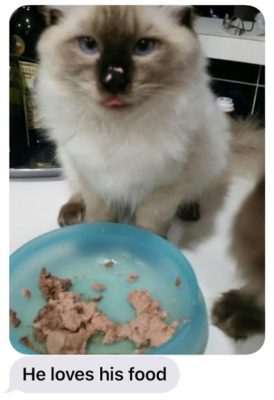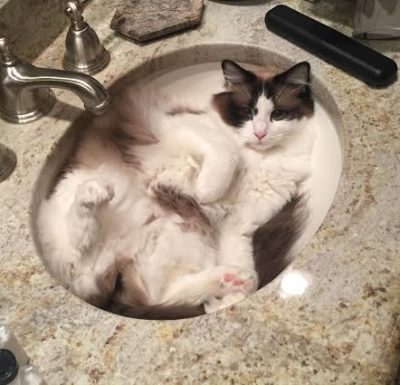 Owen was our daughter's first Ragdoll Cat. He started the whole thing! 
Call or text your questions to: 682-262-7355
  Click Here to see our Available Ragdoll Babies>>