We can answer your questions anytime! Call or text us at 682-262-7355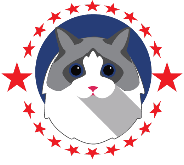 Our Queens

TXRagdollkitten Lord's Grace
Color & Pattern:  Mitted Blue Colourpoint 
Date Of Birth:  November 1st, 2019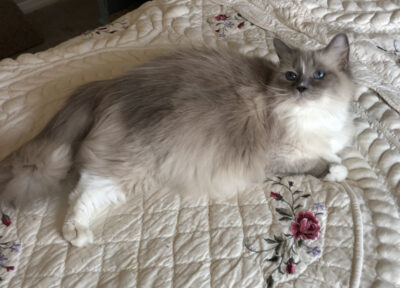 'Grace'
Grace was the only one to survive her mother's first litter because she had them in a drawer and it took days to find her! Now Grace is a mama-girl and she has had her third litter this year.  Her babies are Lilac and Blue bicolors and colourpoints.  She comes from our girl ZaZa.  She is a beautiful Colourpoint with a gentle personality and gorgeous blue eyes. She we
ighs about 8 pounds.  

TXRagdollkitten Magdalena
Color & Pattern:  Mitted Seal Colourpoint
Date Of Birth:  November 16, 2020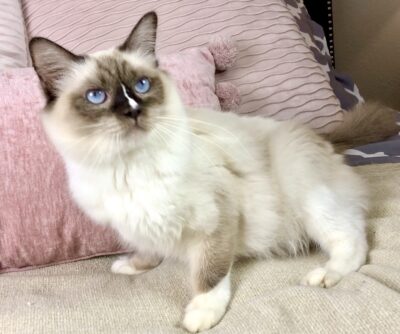 'Maggie'
Maggie is a daughter of our original Maggie, so she is a Maggie 2.0!  She has chocolate and lilac Ragdoll babies and takes great care of them. She is a Mitted Seal Colourpoint that had second litter this year with Dallas, our Lilac stud from Kymon's line. She has a great personality and is very friendly.  She we
ighs about 9 pounds.